Welcome to the Bear Valley Ski Club!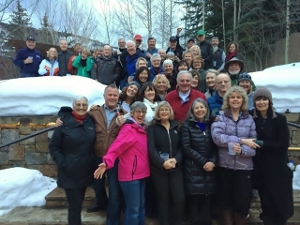 Our Ski Club is based at Bear Valley Mountain Resort located in the scenic Central Sierra Mountains in California. The Ski Club was formed in 1966 by the developers of the Bear Valley/Mt. Reba Ski Area, and is a downhill, snowboard, and cross-country ski club with year round activities for members and their families.
Check out our Annual Ski Trip in February 2018 to Italy!
***Construction Begins at Bear Valley***
In mid August construction began 0n the new, 6-pack lift replacing the original Bear Valley double chair.
From the status shown in the photo taken on August 28th, 2017 to a GRAND OPENING on January 13th 2018. Great job Bear Valley!!!
For frequent updates visit: http://www.bearvalley.com/lovesixlift/
***Stay tuned for frequent updates provided by the Bear Valley Ski Club**
WE'RE MORE THAN JUST A SKI CLUB!