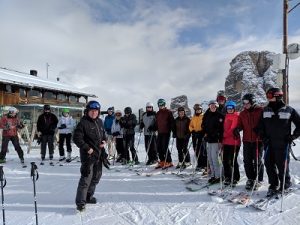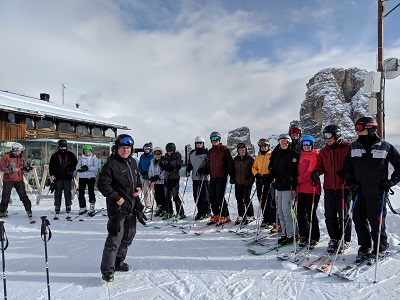 Welcome to the Bear Valley Ski Club!
Our Ski Club is based at Bear Valley Mountain Resort located in the scenic Central Sierra Mountains in California. The Ski Club was formed in 1966 by the developers of the Bear Valley/Mt. Reba Ski Area, and is a downhill, snowboard, and cross-country ski club with year round activities for members and their families.
Our Club's Annual Ski Trip for February 2019 has been announced! We're going to Sun Valley Ski Resort in Idaho! Limited space and deposits are due now. More info…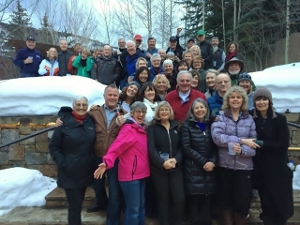 Summer is here! These are some of our Ski Club's upcoming summer events in addition to our Annual July Picnic on July 8th at White Pines Lake:
Happy Hour at Sequoia Woods Country Club on Wednesday July 4th. 5:00pm. No host bar. NO FOOD SERVICE AT SEQUOIA WOODS on this night. Following the happy hour, small groups can continue on to the many restaurants in the area.
Join us for an evening at the Bear Valley Music Festival on Friday July 20th.  Meet at 4:30pm in the Bear Valley parking lot near the Big Music Tent (look for the American flag) for an afternoon Potluck Dinner.  Bring a dish to share, and your own beverage,  cutlery, plates, napkins, and chairs. This is a no host event and we will all share the offerings. Buy your tickets for Petty Theft, a San Francisco Tribute to Tom Petty and the Heartbreakers, at www.bearvalleymusicfestival.org. Invite your family and friends to join us!
Kayaking on Lake Alpine on Saturday July 21st. Meet at 11:00am at the East End Parking Lot. Look for kayaks! You may want to bring your own picnic lunch, too! If needed, there are several kayak rentals in the area, including Lake Alpine Resort, Bear Valley Adventure Company, and Sierra Nevada Adventure Company (SNAC) in Arnold.
WE'RE MORE THAN JUST A SKI CLUB!