****** Our Ski Club needs a volunteer to organize and coordinate the Family Fun Race Day!
Is that YOU? Please contact us!******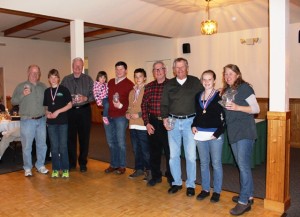 This year's multi-generational Family Fun Race Day will be held on Saturday February 28, 2015. The "race" is open to all Ski Club members and their families. The Dinner and Awards Ceremony will be that evening at Sequoia Woods Country Club in Blue Lake Springs in Arnold.
Come join us for a fun day with family and friends!  Invite your kids and grandkids!
The race registration form and liability release form are available on-line.  On race day, bring your  completed forms to the registration table in the Sun Room beginning at 9:00am.  We'll have additional forms available at the registration table.  All racers will have one practice run and two timed runs.
Mark from West World Images will be taking photos of the racers.
Your family must be a member of the Bear Valley Ski Club to participate.
The race is free, but a lift ticket and a helmet is required for ALL racers.
Non-members may join the Bear Valley Ski Club the day of the race at the current membership fee.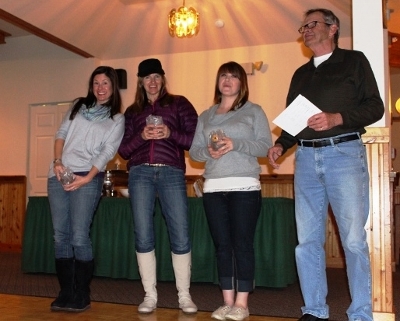 The race award categories will be the same as the last three years:
TEAM AWARDS:
Generations Team: This is the heart and soul of the Family Fun Race. It is preferred that three related family members are on the same team but that is not always possible. As in past races, only 2 family members will be required but to more truly reflect the generational aspect of the team, the oldest and youngest racers must be separated by at least 40 years. If you can't find a third team member, we will try to find one for you.

Open Team: This is a race after all, so form a team with your two fastest friends and go for the Gold!
INDIVIDUAL AWARDS:
Fastest Male
Fastest Female
Fastest Male, 13 and under
Fastest Female, 13 and under
Youngest Racer
NOTE: A racer can participate on one Generations Team and one Open Team. The two timed runs will be used for both teams. No one can compete on two teams within a category.
---
FAMILY FUN RACE DINNER AND AWARDS CEREMONY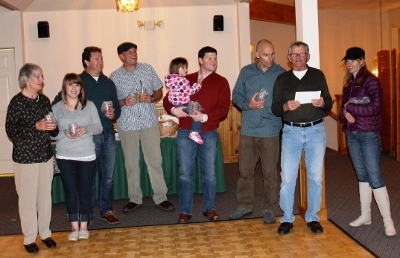 The Family Fun Race Awards Dinner will be held the evening of the Family Fun Race Day on Saturday February 28. The dinner is at the Sequoia Woods Country Club in Blue Lake Springs, Arnold.  The Awards Dinner is open to all members and their families — both racers and non-racers.
Appetizers and no-host bar begin at 5:30pm. The pasta dinner starts at 6:00pm. The awards ceremony will begin after the dinner.