Our Ski Club's Annual Ski Sale for the 2021-22 season will be held on Saturday, September 25th, 2021. The location will be at the at the Bistro, Cedar Center in Arnold. This is the time for members, friends and the community to get set for the upcoming ski season. We will see you there to talk about a fantastic coming year on the mountain!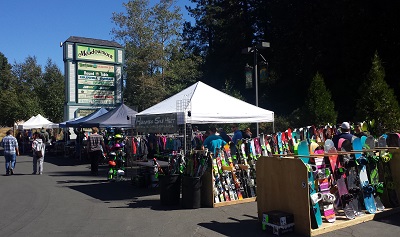 We are working on vendors to attend this year, Here are a few of our vendors that have participated in previous years. Thank you!
Hughes Ski Hut (Chico)
Sunsports (Turlock)
Land Park Ski and Sports (Sacramento)
Our Ski Sale is not a ski swap. If you are looking for this,
check with the Bear Valley Snowsports Education Foundation for their annual ski swap.