Our Ski Club's Annual Ski Sale HAS BEEN CANCELLED. With an abundance of caution, this event has been cancelled due to the current risk(s) of the ongoing COVID pandemic.

The BVSC would like to say "Thank You" to the owners of the Bistro, Cedar Center in Arnold for offering their location for our club to host our annual ski sale.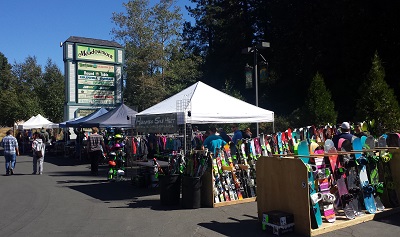 Here are a few of our vendors that have participated in the BVSC Ski Sale over previous years. Thank you!
Please consider using these vendors for your future purchases of ski related gear.
Hughes Ski Hut (Chico)
Sunsports (Turlock)
Land Park Ski and Sports (Sacramento)
Our Ski Sale is not a ski swap. If you are looking for this,
check with the Bear Valley Snowsports Education Foundation for their annual ski swap.