Come join us for another great year!
June 30, 2017 is the end of our 2016-2017 fiscal year, and this is the time for you to renew your memberships for 2017-2018! Your membership can be renewed at our July picnic on July 2nd at White Pines Lake, so bring your checkbook or cash!
Or send your completed BVSC Membership Form along with your check made out to the 'Bear Valley Ski Club' to Julia Prehm, our Membership Chair, at the address as shown on the Membership Form. Annual dues are $30 for a family membership and $15 for a single membership.
Late dues are $20 for single and $40 for family memberships. This is a late fee, not an increase in dues. Get your dues in now to avoid late fees!
New members joining after December 1st are not subject to late fees.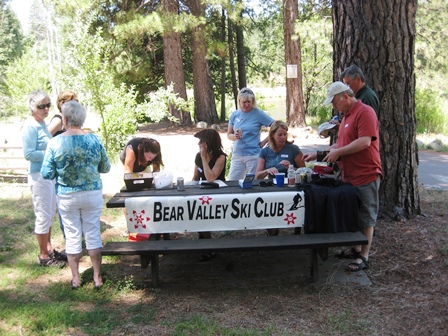 Let us know if you are willing to be an "activity" coordinator!  Don't forget that we are an all volunteer organization!
Don't forget to subscribe to our Ski Club emails.
Also, add our two Ski Club email addresses to your email contact list:
bvscmembers99@gmail.com and info@bearvalleyskiclub.com.
You don't want to miss any news or info about upcoming events!
For any questions contact Julia at membership@bearvalleyskiclub.com